From logos and characters to digital artwork and photos, just describe the image you want and our AI image generating tool will create the perfect graphic for your project.
BlueWillow is a free to try text-to-image art generator launched on Discord with more than 2.5MM members. It features the highest resolution 4K upscaled images.
You can explore their gallery here for some inspiration and see what the tool is capable of.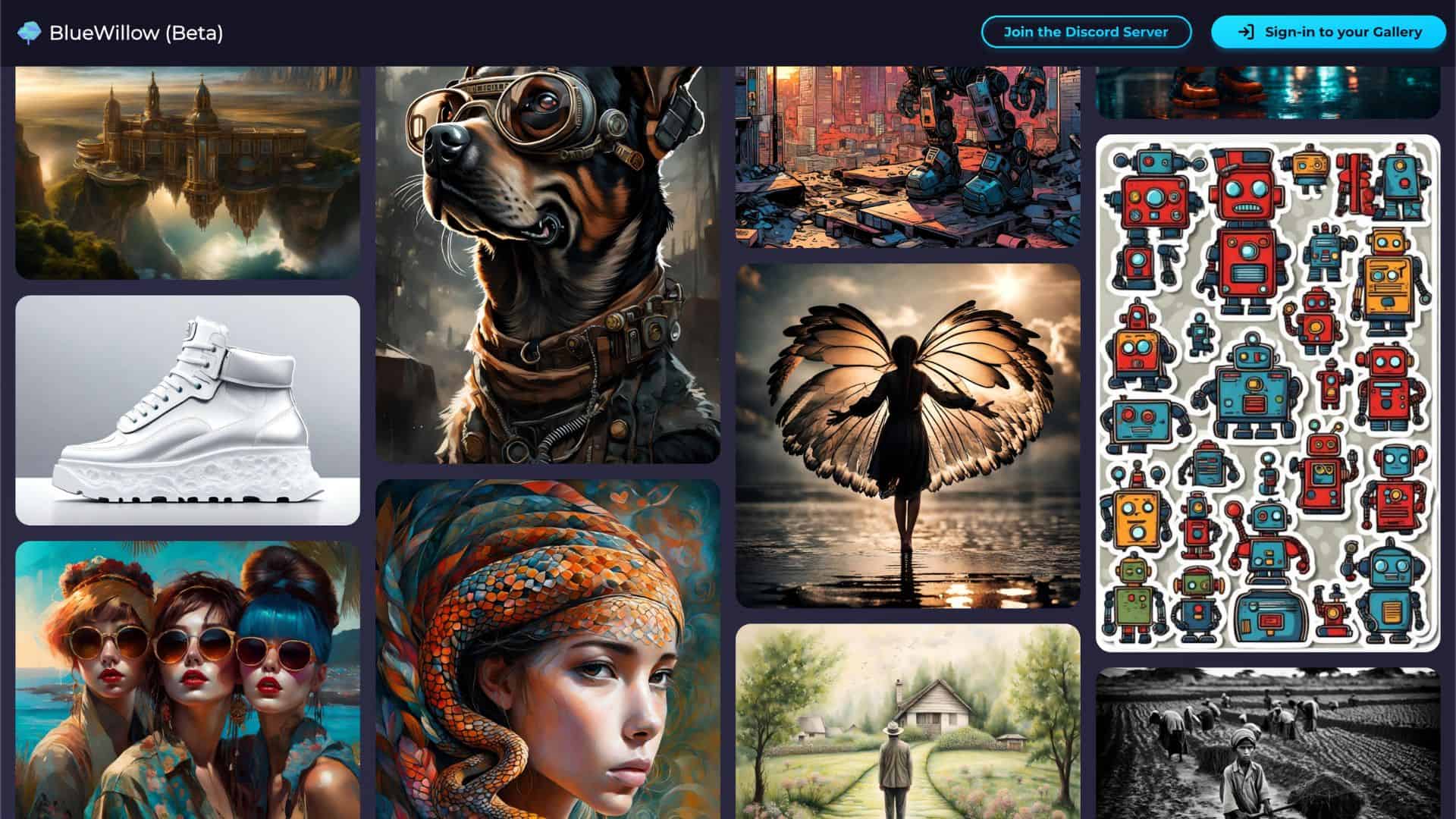 How BlueWillow Works
BlueWillow image generating AI is designed to be user-friendly and accessible to everyone.
No matter your level of experience or expertise, you can easily create amazing images with their tool.
Simply enter your prompt and let our AI do the rest – it's as easy as that!
BlueWillow converts your prompt into AI artwork.
Logos
Graphics
Photo-realistic images