LOVO is the go-to AI Voice Generator & Text to Speech platform for thousands of creators, saving 90% of their time and budget.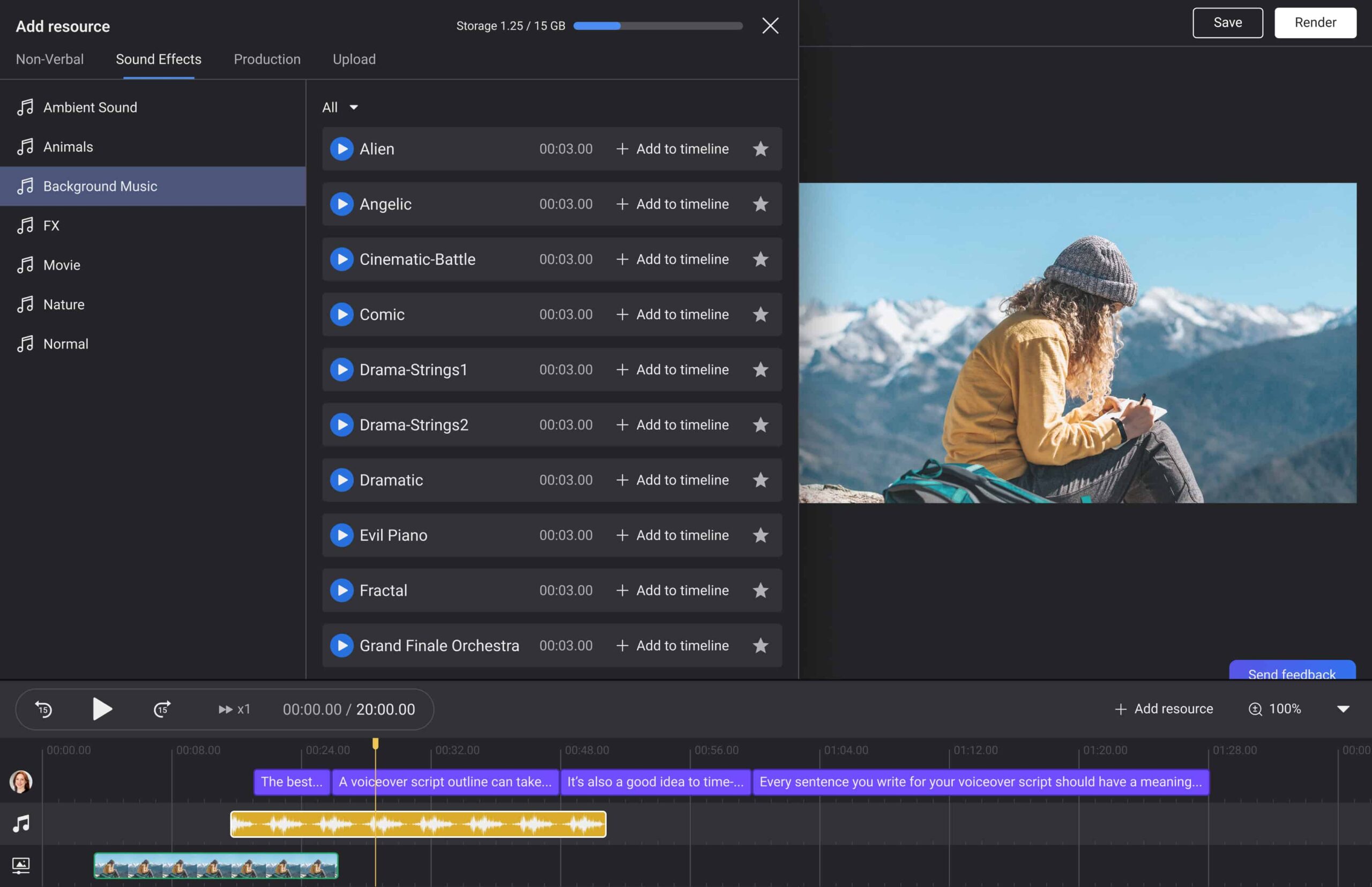 Emotional Voices
The Tin Man finally found its heart clock. Genny's voices can express up to 25+ emotions. It can hesitate, cry, shout, or even be drunk. Make your content come alive with the most advanced Voice AI & Text to Speech engine.
Video Dubbing
We know the painful days of downloading, transferring, and importing voiceover files to a 3rd party software. Now, easily dub your videos, all with Genny. Easily add sound effects and background music.
Cutting-edge AI Generators
Genny can create beautiful art and photos with the best AI Art Generator technology for your videos. Genny can also create compelling video scripts with its AI writer feature.