Introducing MakerGPT: Enhancing Corporate Capabilities with Generative AI Solutions
Manage your company's Generative AI roll-out, create impressive lead generation tools, handle customer support using Generative AI and more !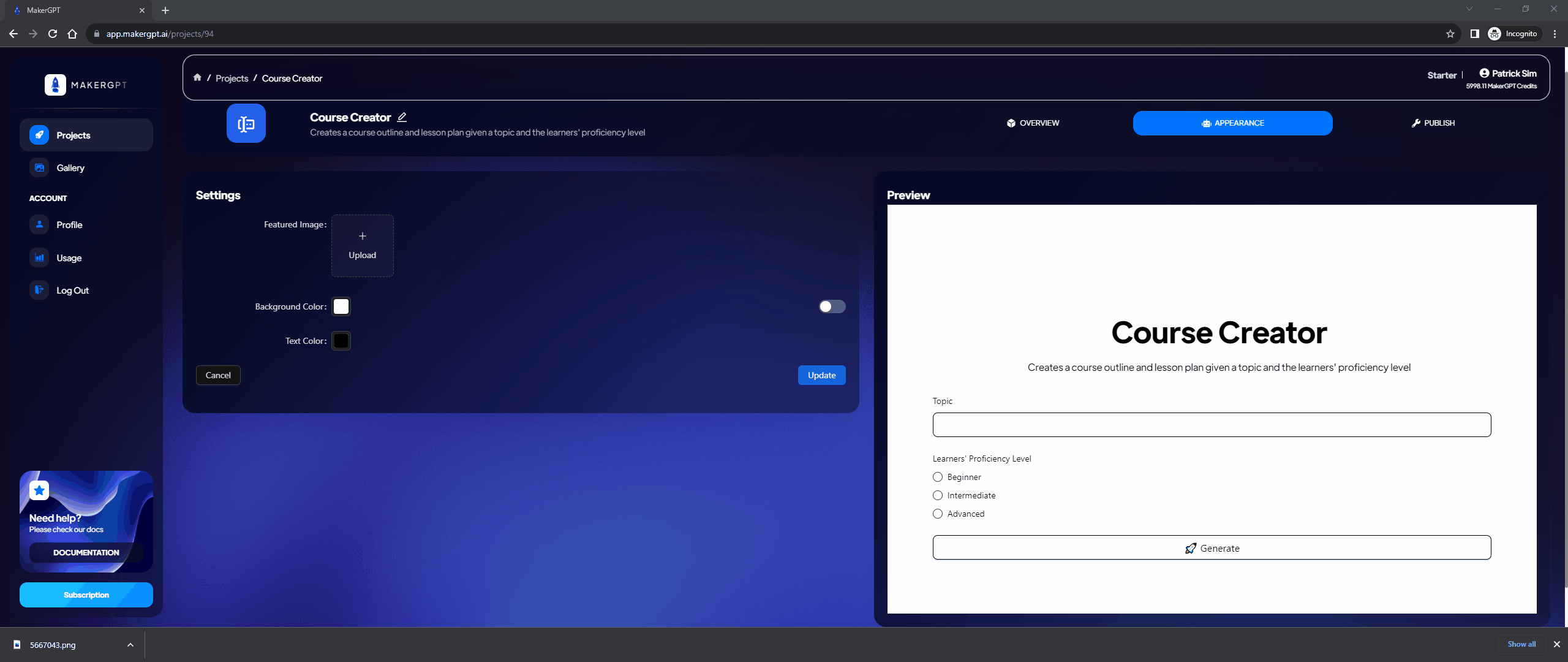 Unlocking the Potential of Generative AI:
At MakerGPT, they believe that Generative AI offers limitless possibilities for professionals across various fields. Whether one is in SEO, marketing, education, HR, or a small business, their suite of AI tools is designed to support specific needs.
Streamlined Corporate Generative AI Integration:
Navigating the integration of Generative AI into a corporate environment can be complex. MakerGPT simplifies this process by offering comprehensive solutions that facilitate a seamless transition. From strategy development to implementation, their tools assist businesses in adopting AI at their own pace.
Effortless Lead Generation with AI Assistance:
Generating leads is a common challenge in many businesses. MakerGPT provides AI tools that assist in identifying and nurturing leads, streamlining the process. Their solutions aim to support businesses without making competition the central focus.
Enhance Customer Service with AI-Driven Chatbots:
Businesses can improve their customer service capabilities with MakerGPT's Generative AI-powered chatbots. These virtual assistants excel in understanding and engaging with customers, offering personalized support that heightens satisfaction and loyalty.
Find Inspiration in Their Success Stories:
Individuals can explore MakerGPT's gallery of success stories to see how their tools have benefitted professionals across sectors. From optimizing SEO practices to simplifying HR tasks, their tools consistently yield positive results.
Empowering Professional Journeys:
Regardless of one's profession or industry, MakerGPT stands ready to help in harnessing the potential of Generative AI. Many professionals are joining their community to embrace AI innovation and boost their skills and capabilities.