10x Model & Product Photos with AI Studio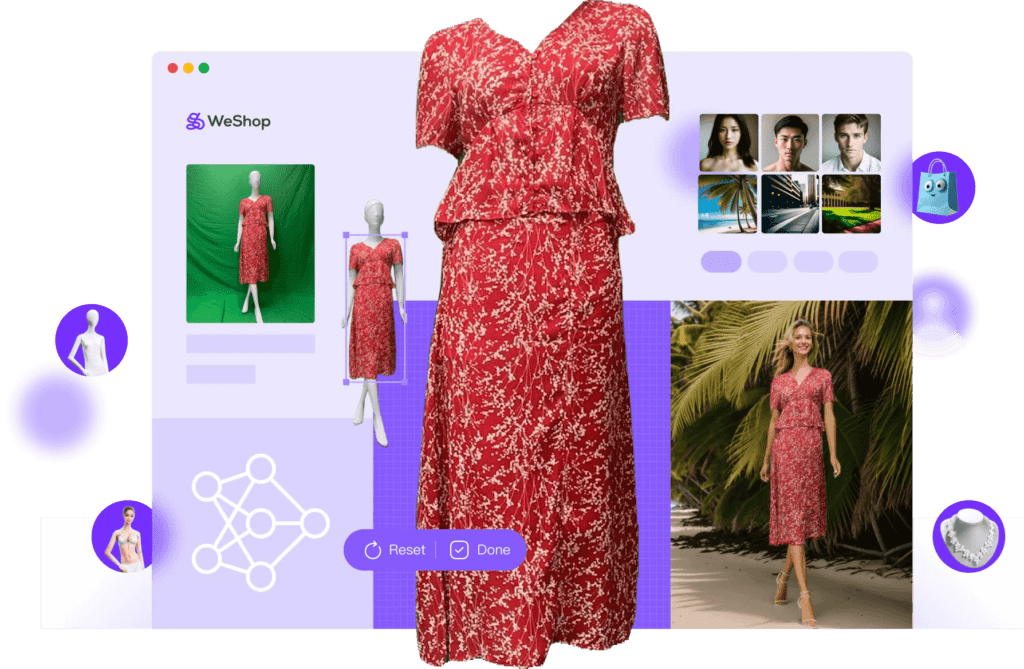 Mannequin Photos
Elevate your brand with diverse virtual models. Showcase clothing with a variety of models that aligns with your brand's aesthetic.
Model Photos
Shooting without leaving home. Switch shooting scenes and model types to suit any market with any real model image.
Product Photos
No more studio and location rental hassles. Create stunning product images with few clicks.
Toy Photos
Generating vivid and fascinating scenes anywhere. Placing toys against any simple background can generate captivating images.
Accessories Photos
Access a variety of model types at your fingertips. Pair your accessories with models of different styles.